It is with deep sadness that I must announce that another key has gone silent. Our very own George Bartling WA9TCD left us suddenly Monday evening leaving many of us in shock and wondering why. Those of us that had the pleasure of knowing George, know that he gave of himself selflessly. Need him to cover the EOC, no problem, need him to teach a class, no problem, need him to solder a connector he was there every time.
George was an active member of Arapahoe County ARES for many years and for the last several years has served as its Training Officer. In addition to ACARES George was also very active in O.M.E.G.A., Rocky Mountain Ham Radio, as a teacher, and Volunteer Examiner where he is responsible for bringing many new HAMS to the ranks. George's upbeat and positive attitude made him enjoyable to be around and helped make learning fun and interesting. George is survived by his wife and two sons. Services are pending. Rest in peace my friend.
Update!
George Bartling WA9TCD SK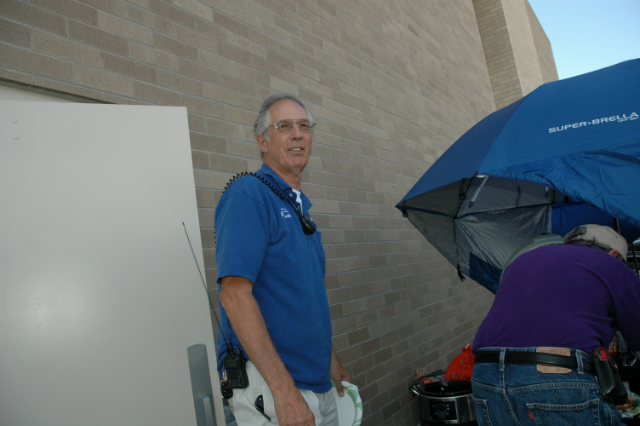 George's family would like to invite his friends to an Informal Memorial Gathering in his honor this Saturday (2/11/17) from 2pm to 4pm at the Beck Recreation Center in Aurora.  Folks are invited to come by share some memories and stories about George with the family.
The address is: 800 Telluride St, Aurora, CO 80011