Proud of your shack?  E-mail or text a photo to Alan, KI0EP, and we'll post it here.  Here are some of our members' shacks:
KI0EP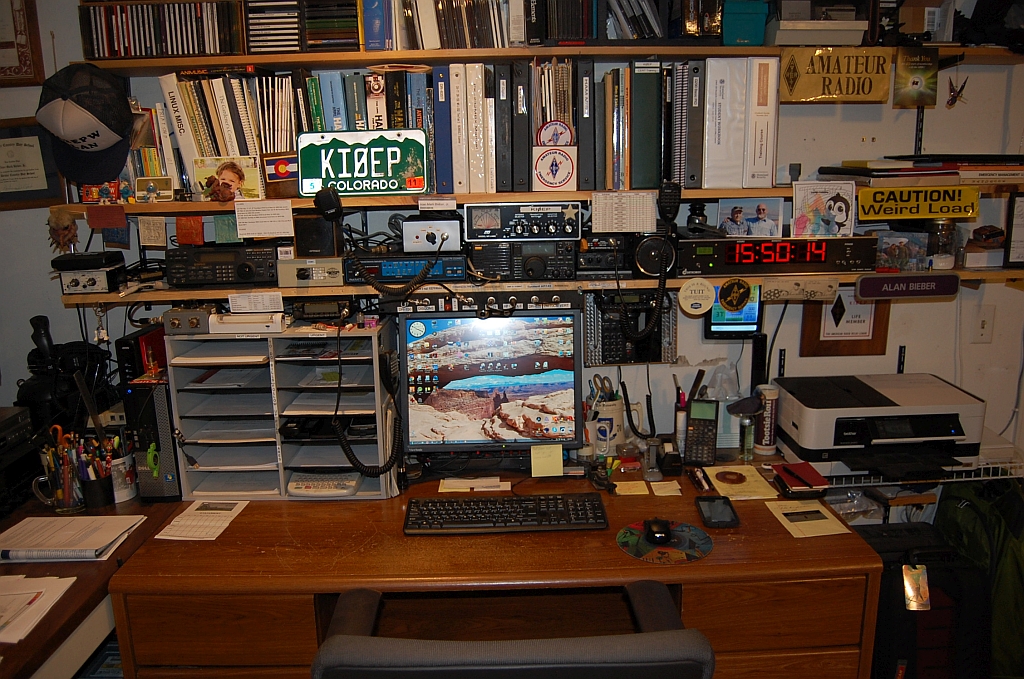 My equipment includes an Alinco DX-77T with an MFJ-949C tuner for HF, an Alinco DR-635 for VHF/UHF FM voice, and an Alinco DR-150 with a KPC 3+ for VHF packet and FM.  I also have a PK-232 for HF packet/RTTY/AMTOR and have the DX-77 interfaced to the computer for HF digital modes.  I use a Radio Shack dual-band vertical and a discone for VHF and UHF and a 75m dipole for HF.
KD0UFO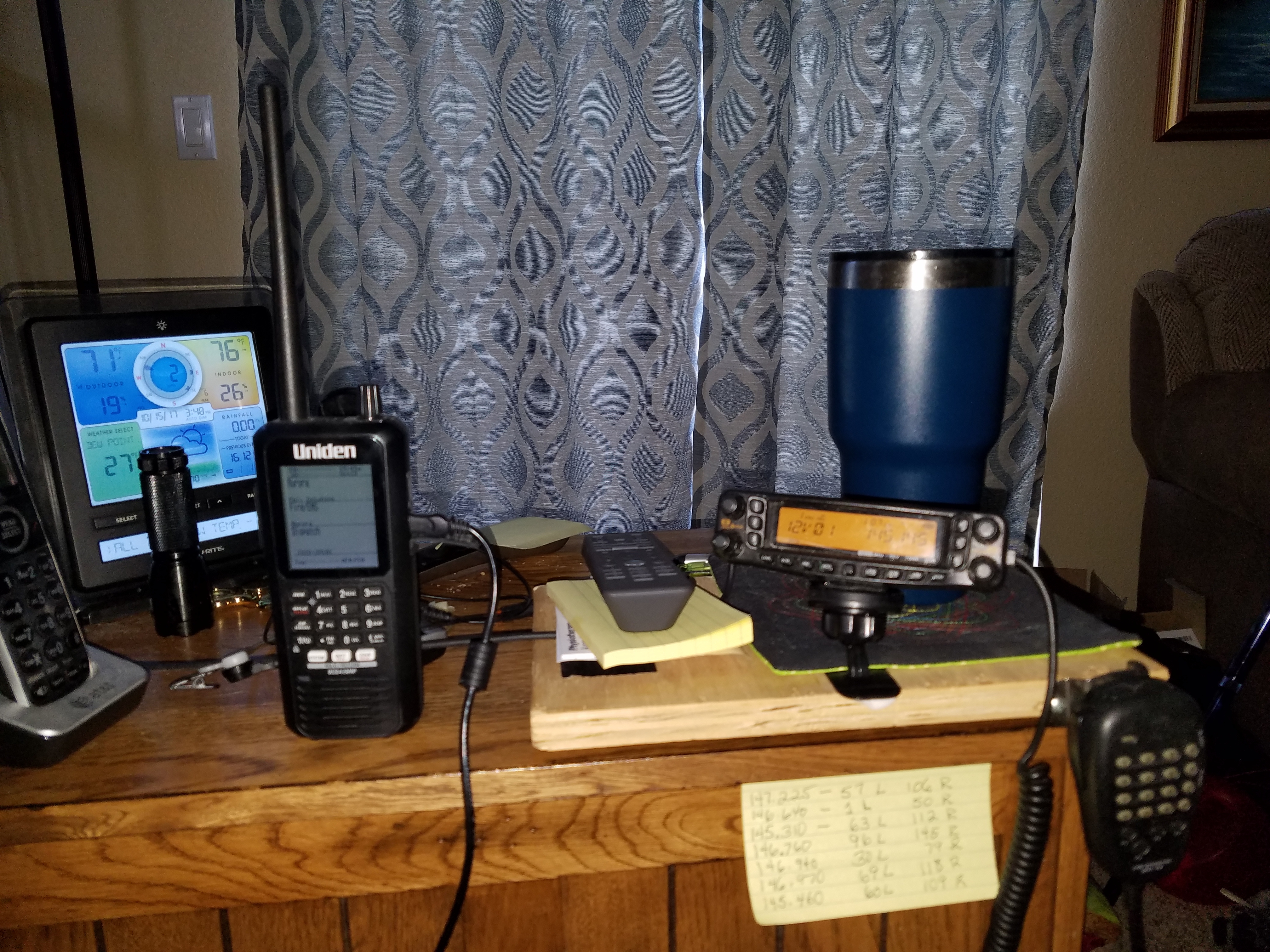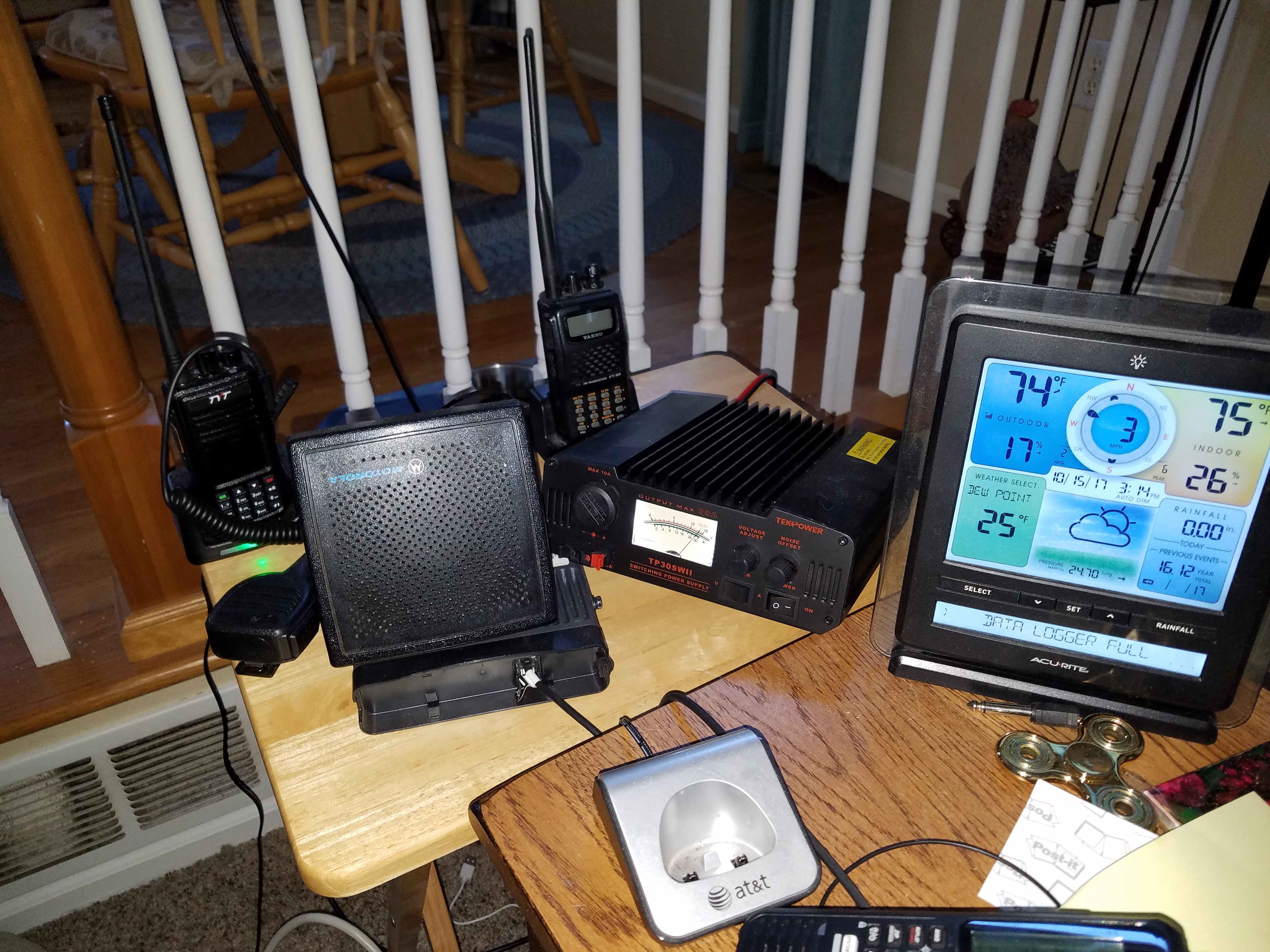 Here is what I have Yaesu 8800 powered by a TekPower TP30SWII Switching Power Supply. In addition, there is an Yaesu FT 60 dual band portable, a TYT MD380 DMR UHF portable, Uniden BCD436HP Scanner and a AcuRite Weather Station and I will soon be adding a Motorola DMR UHF portable.
Adam Don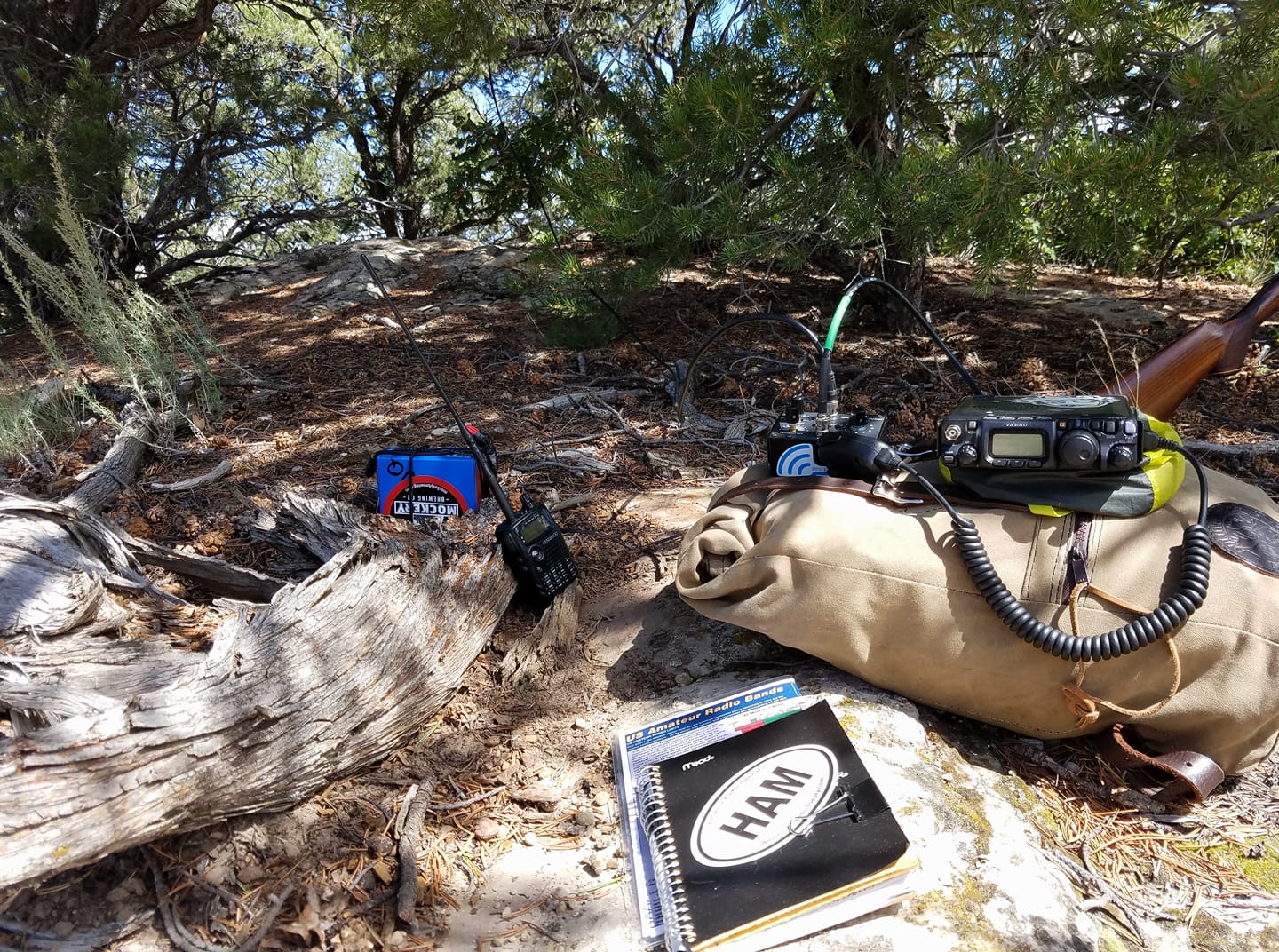 My shack is only portable at the moment but it's sure is fun! An FT817, MFJ QRP pocket tuner, 9:1 balun with a 30' wire. This pic is a few weeks ago in the Dominguez Escilante near Grand Junction.