This week's training tip - check the COTrain Course Catalog web page regularly.  New and interesting courses are posted frequently and you easily search for topics of interest: https://www.train.org/colorado/search?type=course
Useful general training info: The Doctor is In podcast: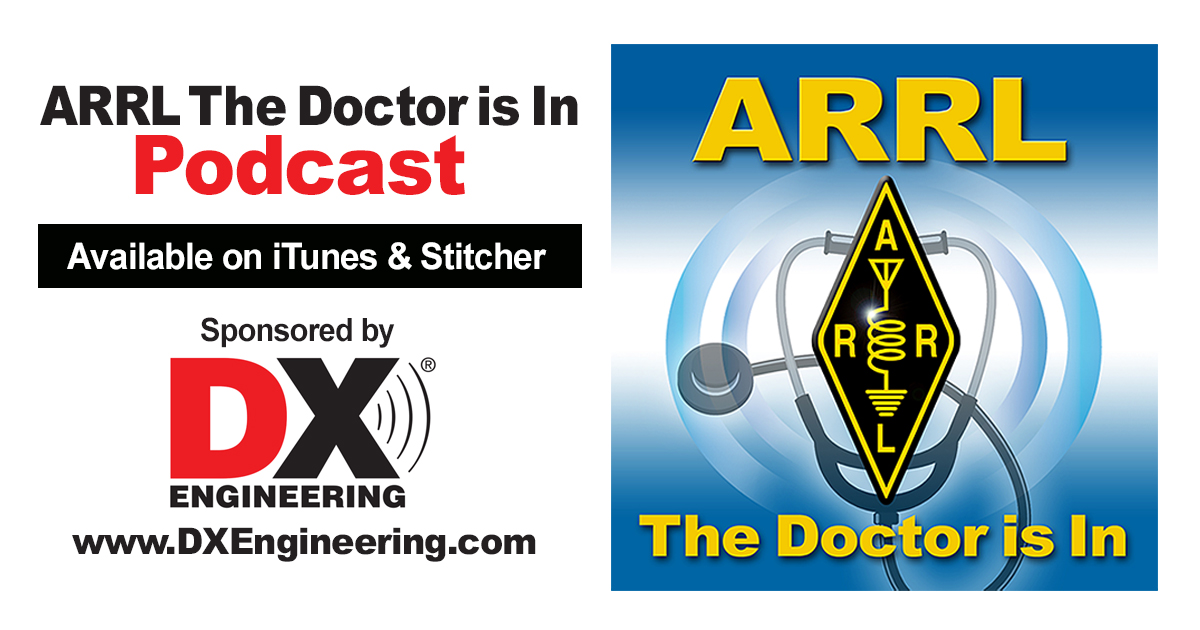 Sponsored by DX Engineering, ARRL The Doctor is In is an informative discussion of all things technical. Listen on your computer, tablet, or smartphone -- whenever and wherever you like!
Every 2 weeks, your host, QST Editor-in-Chief Steve Ford, WB8IMY, and the Doctor himself, Joel Hallas, W1ZR, will discuss a broad range of technical topics. You can also email your questions to This email address is being protected from spambots. You need JavaScript enabled to view it., and the Doctor may answer them in a future podcast.
From The ARRL Letter for March 14, 2019:
More Mentors Needed for New ARRL Emergency Communications Course Sessions
High interest in the recently announced updated ARRL Introduction to Emergency Communications (EC-001) course is prompting a call for additional class mentors to help meet the demand, which ARRL Lifelong Learning Manager Kris Bickell, K1BIC, says "exceeded our projections." As Bickell explains, the course is designed to be interactive, with volunteer mentors guiding each session.
"We appreciate the work of the mentors to make EC-001 an interactive experience for the participants. The real-world emergency communications experience they bring to the course is very important to the learning process," Bickell said. "We look forward to bringing in more mentors to help ARRL expand the reach of this valuable emergency communications training." Bickell has developed a waiting list for prospective EC-001 students, who will be notified as additional sessions are scheduled.
EC-001 mentors should be ARRL members and active, experienced Amateur Radio licensees of General class or higher, and at least 18 years old. Mentors should have experience in public service communication and in Amateur Radio Emergency Service (ARES) activities and come with the recommendation of their Section Managers.
In addition to the EC-001 course, prospective mentors should have completed ICS 100, 200, 700, and 800; the FEMA Professional Development Series, and National Weather Service SKYWARN® training. Professional experience in emergency response or communication and as a trainer or educator is desirable, with interest or experience in distance learning. Candidates should possess sufficient computer skills and be able to interact with other course students and with other mentors online.
Apply online to become an ARRL mentor. For more information, contact ARRL Emergency Preparedness Assistant This email address is being protected from spambots. You need JavaScript enabled to view it., (860) 594-0227. Read more.
How to Clean Up after a Battery Leak
Many hams have had the unfortunate experience of old batteries leaking in a piece of gear or a flashlight, creating a mess. Business technology news site ZDNet recently offered its procedure for cleaning it up. The brief online presentation recommends taking some precautions about coming in contact with the white discharge -- specifically potassium hydroxide in the case of alkaline cells, a caustic irritant. An old toothbrush or something similar can start t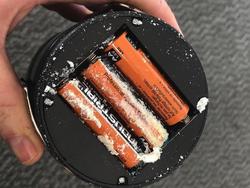 he project, along with a small scraper, and cotton swabs dipped in water. Start by removing and properly disposing of the bad cells and then brushing out the worst of the material -- preferably outdoors or over a container to catch the remnants.
The article advises against using any sort of acid such as vinegar or lemon juice, lest it cause corrosion problems of its own. It suggests a fiberglass scratch brush for scrubbing the battery compartment contacts clean, although other tools may work as well. Deoxit D5 or similar contact cleaner also comes in handy, with a tiny dab of dielectric grease or silicone paste as a finishing touch to inhibit future corrosion if a leak occurs. Other tips to head off problems down the road include using only name-brand batteries, avoiding mixing old and new batteries, removing batteries from devices not in use, avoiding exposing batteries to extreme heat or cold, and minding battery expiration dates.
---
Some interesting licensing information