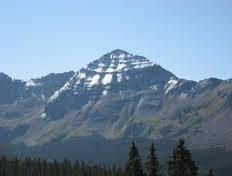 146.640 DRL repeater on Centennial Cone
               N39° 45.148'
               W105° 21.531'
               Elevation 8679 ft.
For more information and photos of the site please visit the Denver Radio League's website at http://denverradioleague.org.
Arapahoe County ARES  Weekly Nets
Weekly Nets are held each Sunday morning at 09:30:
The Net Script can be found here: ARES Net Script.
Being a net control is an important part of being an active member. Sunday morning nets are a good way to practice your skills. You can volunteer to be a Net Control by contacting Ben Baker, KBØUBZ, Operations Officer.
State ARES Nets
State ARES nets can be found on the Colorado State ARES web site at http://www.coloradoares.org/wordpress/nets/
Alert Messages and their definitions
Adams-Arapahoe County ARES  has been using the following alerts via SMS/Text Message and/or eMail:
Alert 1 – Pre-activation Alert – Prepare for possible Stand-By mode to occur within 24 hours or less.
Alert 2 – ARES Stand-By Alert – Adams-Arapahoe County ARES has been requested to be prepared for possible activation by the served agency(ies), within 12 hours.
Alert 3 – ARES Activation Alert – Adams-Arapahoe County ARES members are requested to respond based on the request or guidance of the served agency, within 1 hour.
Alert 4 – Change in Activation – A change in directions or directives by the served agency redirecting Adams-Arapahoe County ARES members to another assignment(s). Always acknowledge this message with Net Control by radio or phone.
Alert 5 – Cancellation Notification – The Stand-By or activation mode for Adams-Arapahoe County ARES  has been cancelled. Always acknowledge this message and check out with Net Control before going off the air.   
Adams-Arapahoe County ARES  uses a custom program for alerting members of deployment. This program is tested once per month unless there has been a deployment.
As always please reach out to any of the officers or EC at Arapahoe County ARES if you have any questions.