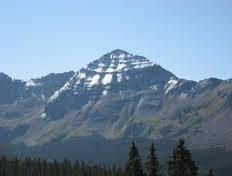 146.640 DRL repeater on Centennial Mountain
               N39° 45.148'
               W105° 21.531'
               Elevation 8679 ft.
For more information and photos of the site please visit the Denver Radio Leagues website at www.denverradioleague.org.
ACARES Weekly Nets
Weekly Nets are held each Sunday morning at 09:30:
146.880 (-) (100.0 PL) - Secondary VHF (DRL) (Coverage)
449.225 (-) (141.3 PL Optional) Primary UHF (RMHAM)
448.225 (+) (141.3 PL) Secondary UHF (RMHAM)
The Net Script can be found here: VHF Net Script.
Being a net control is an important part of being an active member. Sunday morning nets are a good way to practice your skills. You can volunteer to be a Net Control by contacting Dan Meyer, NØPUF, Operations Officer.
Alert Messages and their definitions
We have been using the following Alerts via SMS and E-mail and thought a refresher/reminder would be good:
Alert 1 – Pre-activation Alert – Prepare for possible Stand-By mode to occur within 24 hours or less.
Alert 2 – ARES Stand-By Alert – ACARES has been requested to be prepared for possible activation by the served agency(ies), within 12 hours.
Alert 3 – ARES Activation Alert – ACARES members are requested to respond based on the request or guidance of the served agency, within 1 hour.
Alert 4 – Change in Activation – A change in directions or directives by the served agency redirecting ACARES members to another assignment(s). Always acknowledge this message with Net Control by radio or phone.
Alert 5 – Cancellation Notification – The Stand-By or activation mode for ACARES has been cancelled. Always acknowledge this message and check out with Net Control when going off the air.   
As always please reach out to any of the officers or me, EC at Arapahoe County ARES, if you have any questions.